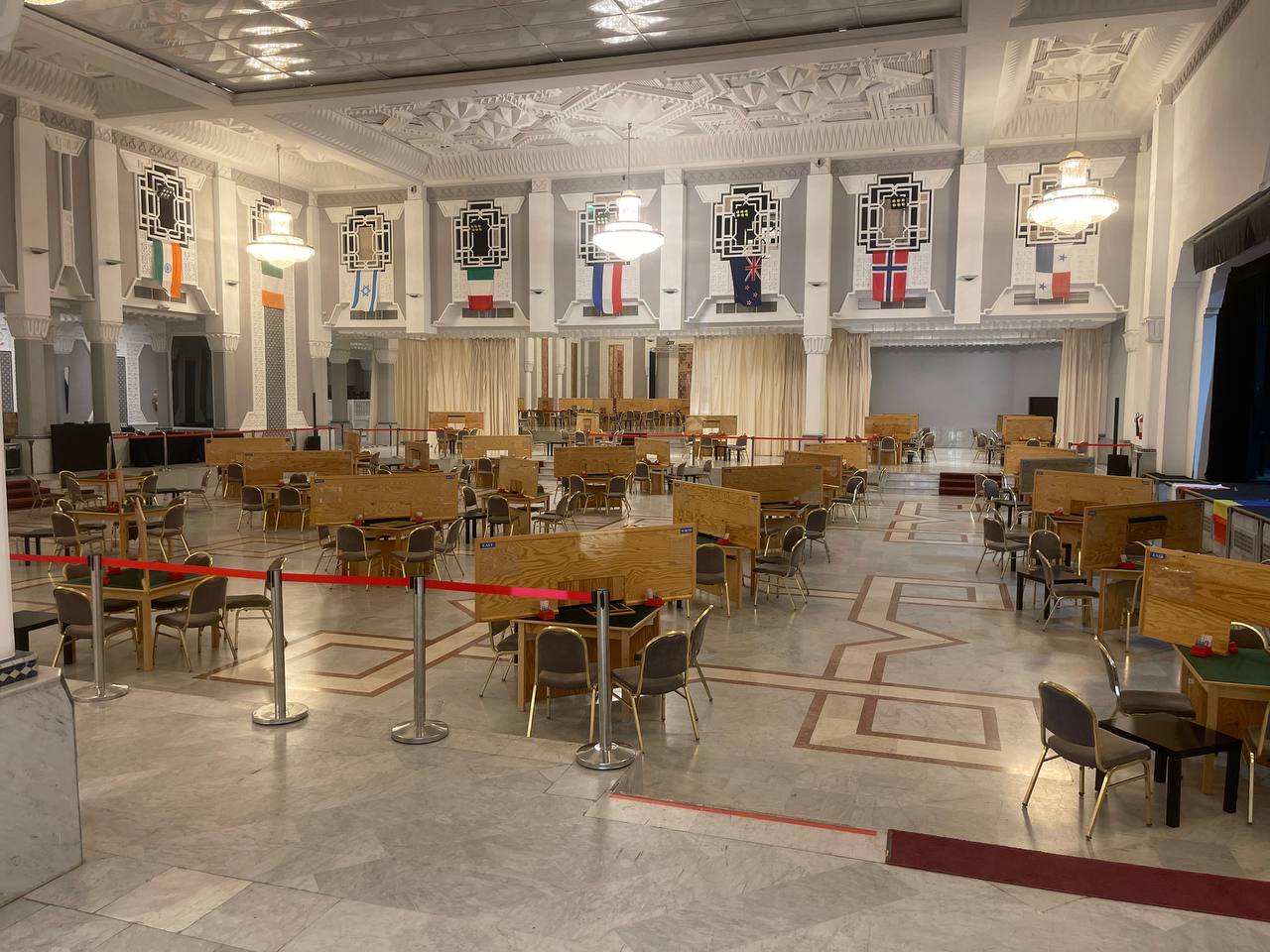 Past news
By WBF In 46th World Bridge Teams Championships On 19th August 2023
---
46th World Bridge Teams Championships (WTC)
Bermuda Bowl, Venice Cup, d'Orsi Senior Trophy, Wuhan Cup
13th World Transnational Open Teams Championship (WTOT)
Marrakech Grand Prix Open BAM Teams (MGPOT)
Organised by the World Bridge Federation
in cooperation with the Fédération Royale Marocaine de Bridge
to be held at the:
Movenpick Mansour Eddahbi Palais des Congrès Marrakech, Morocco
20th August – 2nd September 2023
(Registration & Opening Ceremony on 19th August)
Latest News -14 August
The Master Point Award tables are published for these Championships. Please check Section 36 of the General Conditions of Contest for the requirements for the number of boards to be played to qualify for Master Points and Awards.
1 August
The draws for all series are published:
All series play a complete Round Robin of 16 board matches, 3 matches per day except on the last day of the Round Robin which will be two matches
Times of play will be:
10.00-12.15
13.15-15.30
15.50-18.05
17 July
SCoC (Sect 5.2.2) and GCoC (sect. 36) both updated
Reminder that the deadline for any changes to system cards is 20th July. After that any changes must be approved on site.
1 July 2023
Supplemental Conditions of Contest posted – latest version posted at 18.04 BST. In case of updates to any of the conditions of contest, the date of update will be indicated on this page.
28 June 2023
General Conditions of Contest (GCoC) posted, together with the Ancillary Documents
Document for the Use of Tablets (in the KO stages).
Deadlines for Registration, Names of Players and Systems:
WTC Withdrawal by otherwise qualified teams: 31st May
WTC Participation: 15th June
WTC Rosters and Systems: 30th June
WTOT for new teams: 31st July – later entries will be accepted provided there is sufficient room at the venue
MGPOT for new teams: 15th August – later entries will be accepted provided there is sufficient room at the venue
Use of Tablets for bidding
It is planned to use tablets for bidding only during the KO stages of the WTC (for the BB/VC/DOT/WC). The Round Robins and the Transnationals will only have bidding boxes. Click here to download a document describing their use; and click here for the regulations for their use.
---