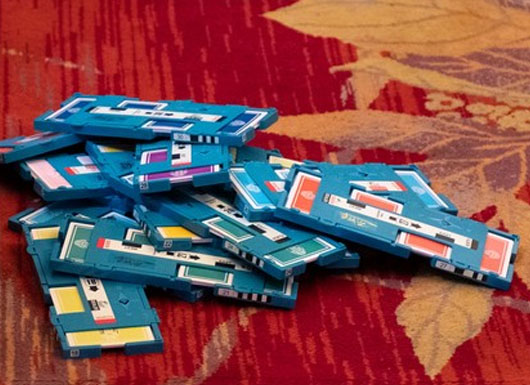 An Honourable Push
By Mark Horton In 46th World Bridge Teams Championships On 2nd September 2023
---
Both sides performed well on the final deal of the fourth session in the Bermuda Bowl Final: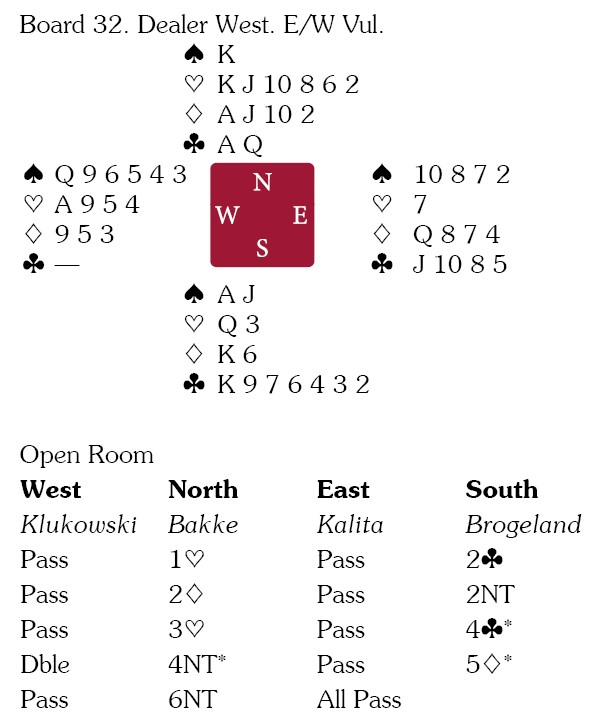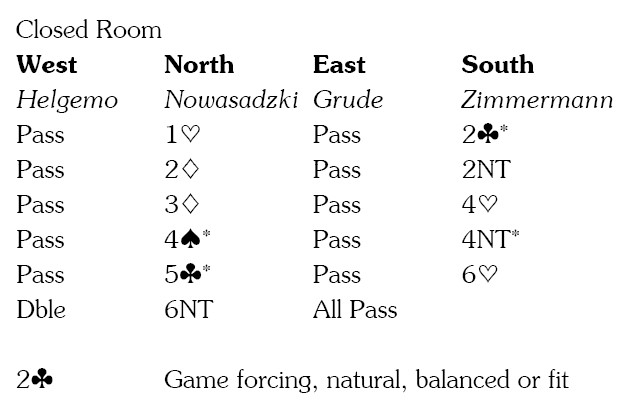 If 4NT was keycard for hearts South's 5
was consistent with one keycard. West's double was enough for North to prefer 6NT, which was unbeatable, +990.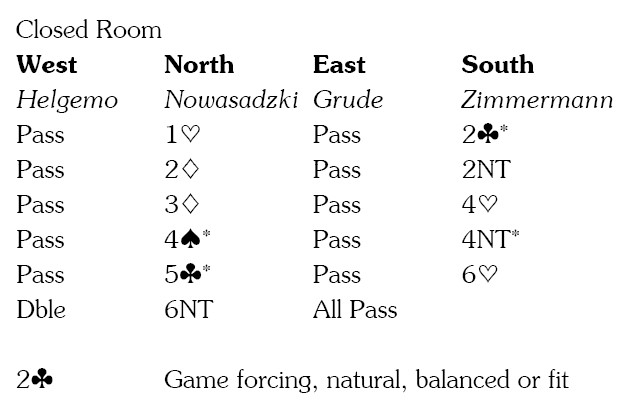 4
might have been a transfer to RKCB and the subsequent bidding seems to suggest that is the case. When West doubled 6
North found the essential conversion to 6NT to flatten the board.
---