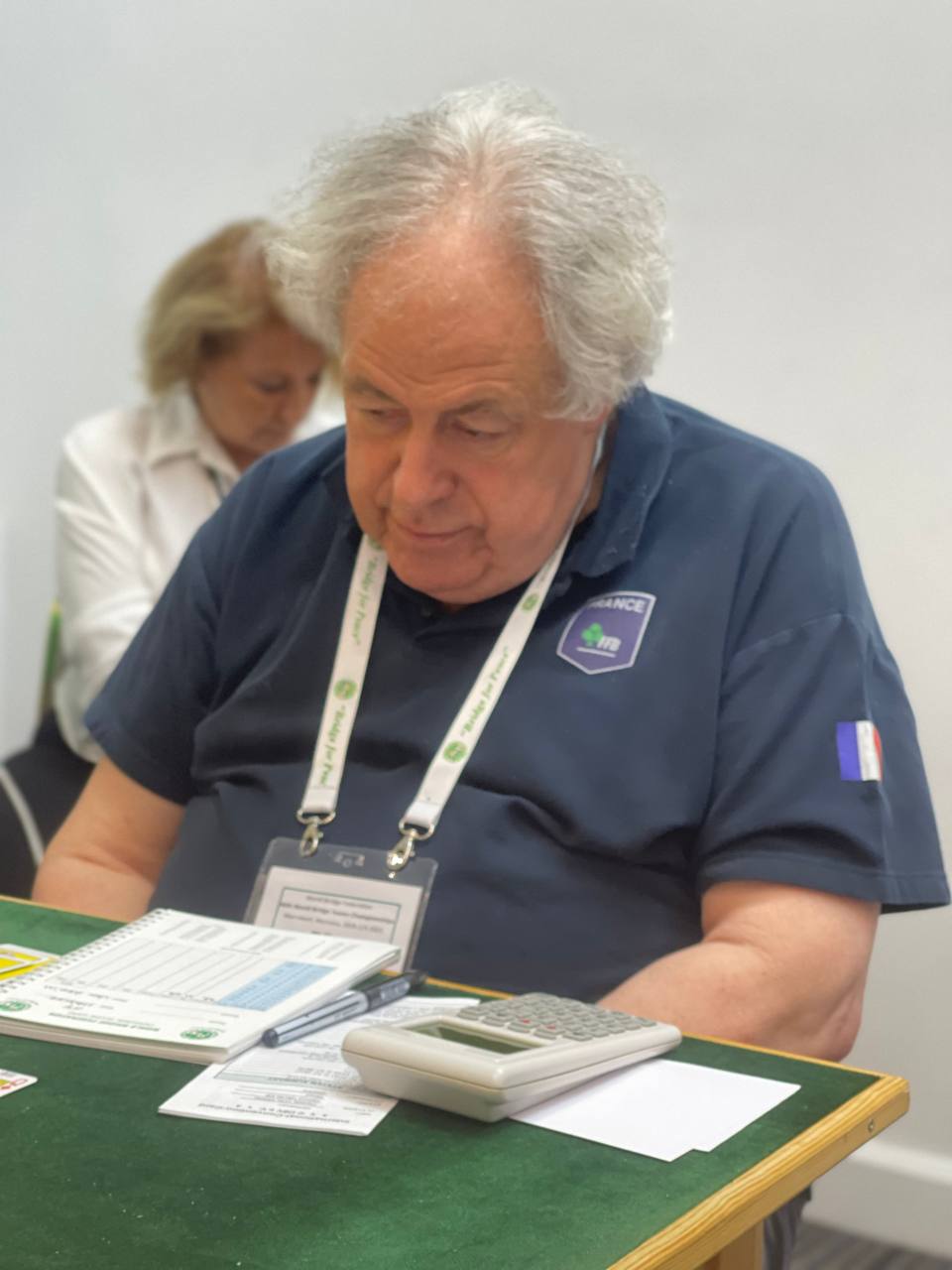 They all Count
By Mark Horton In 46th World Bridge Teams Championships On 22nd August 2023
---
You never know when an IMP will be important, but it always satisfying to collect one when it involves a fine piece of play, as on this deal from the Wuhan Cup match between Belgium and France: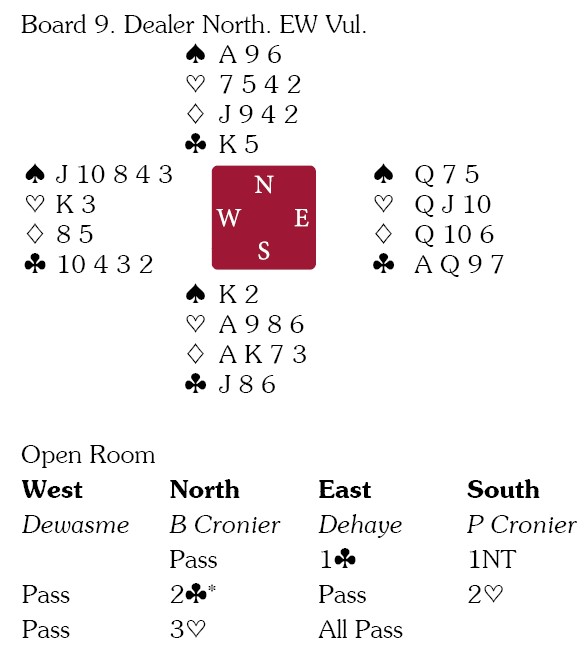 In the other room South had passed on the first round and then doubled East's 1NT rebid, North playing in 2
and scoring +110.
Here West led the
J and declarer won in hand and played the
8, East winning with the queen and returning the
Q. Declarer took dummy's ace, ruffed a spade with the
9, cashed the
A and then played three rounds of diamonds. East could win and cash the
Q, but then had to surrender a club trick to dummy's king.
---