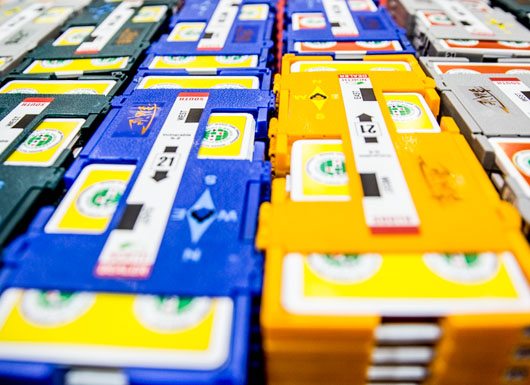 Sensational Finish
By Mark Horton In 46th World Bridge Teams Championships On 30th August 2023
---
If the first session of the Bermuda Bowl semifinal between Switzerland and USA2 is anything to go by we are in for a treat. The opening stanza concluded as it had started, with a bang: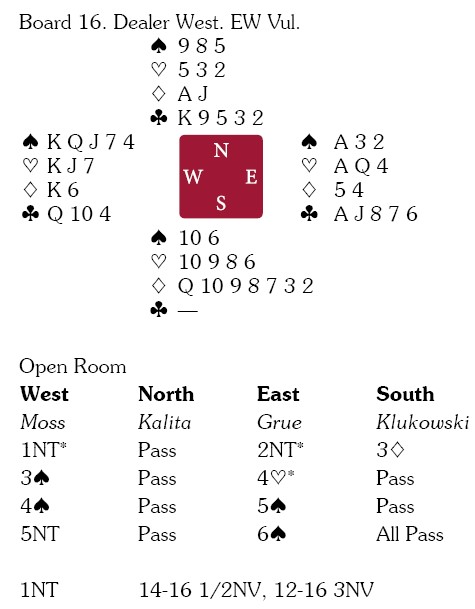 The Convention Card says '2N
2NT Puppet
In the Bulletin Room we were willing South to double 6
, mainly because it introduces the possibility that it will result in -800 assuming North leads a club, or at least +1440 if West runs to 6NT.
After South's pass, while North was deliberating his opening lead Ron Tacchi made a passing remark about the well-known trump leader Brother Hubert. At that precise moment the
8 was tabled and moment later +1460 was being inscribed on the card.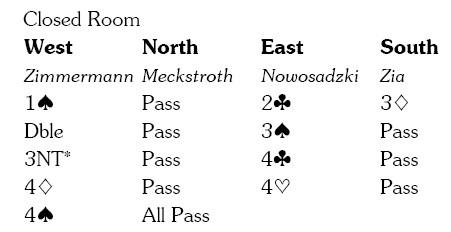 North led the
2 ensuring the demise of the contract. When declarer put up the
A it meant a swift two down for 17 IMPs to USA2, who had made a magnificent comeback, winning the opening session 48-42.
---