Saving Sweden's Streak
By Mark Horton In 46th World Bridge Teams Championships On 25th August 2023
---
This was the final deal of Round 18: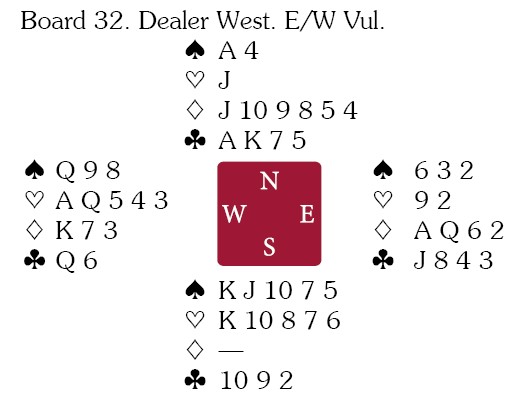 A reasonably innocuous looking deal, but of vital importance in the match between Sweden and India in the Venice Cup, as going into it, Sweden trailed by 4 IMPs. In the Open Room, Sanna Clementsson and Kathrine Bertheau gave Sweden a little ray of hope by stopping in 3
on the NS cards, and with a little help from the defenders managed to bring it home for +110.
In the replay, India were one of several teams who got carried away, bidding a doomed 3NT. When declarer could only muster 6 tricks Sweden had 6 IMPs, extending their record breaking run to 18/18.
Phew!
---