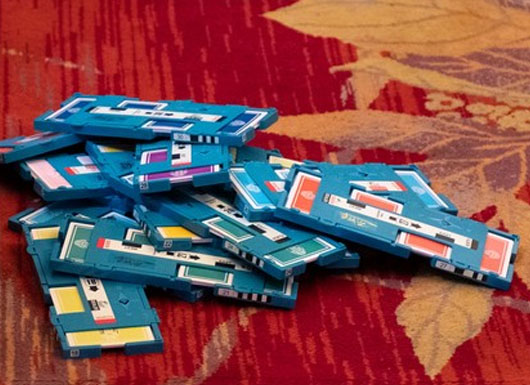 No Duck no Dinner
By Mark Horton In 46th World Bridge Teams Championships On 1st September 2023
---
The opening deal of the second session of the Bermuda Bowl suggested that the fatigue factor might be beginning to play a part: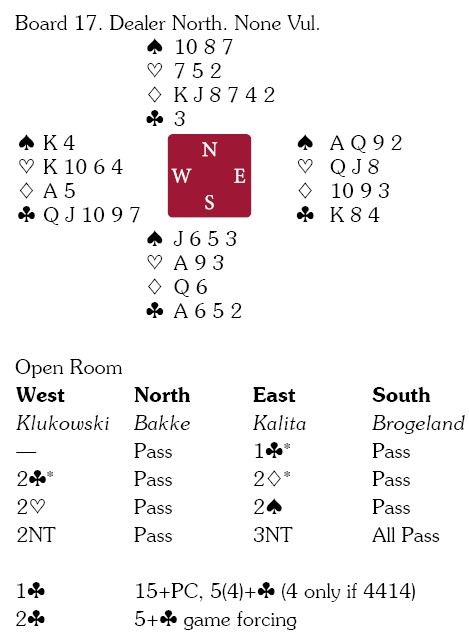 The bidding after 2
appears to be Staymanic.
North led the
4, attitude (possible 3rd and 5th) and when South played the
Q declarer surprisingly took the ace. South won the first round of clubs, played diamond and that was two down, -100.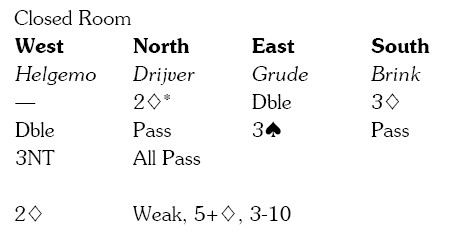 North led the
2 and declarer took the second round of the suit and played a club for the king and ace. Back came a heart and declarer no doubt closed his eyes, opening them to see that dummy's queen had scored. Moments later he was inscribing +430 onto his scorecard, along with 11 IMPs.
---