Never say Never
By Mark Horton In 46th World Bridge Teams Championships On 29th August 2023
---
There are so many thrilling matches it is difficult to keep track of what is happening. The match between the American teams in the Bermuda Bowl appeared to be all but over after five sessions but look at these three deals….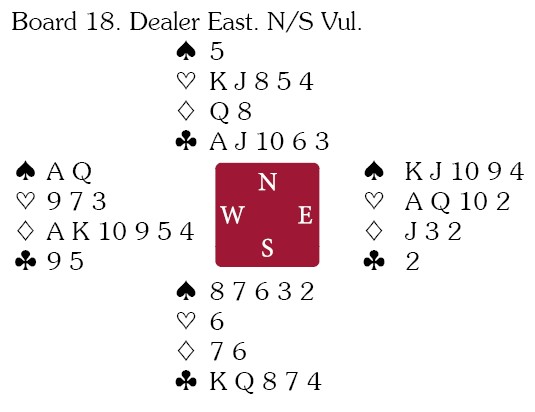 USAI bid to 6
in the Open Room while USA2 stopped in 5
.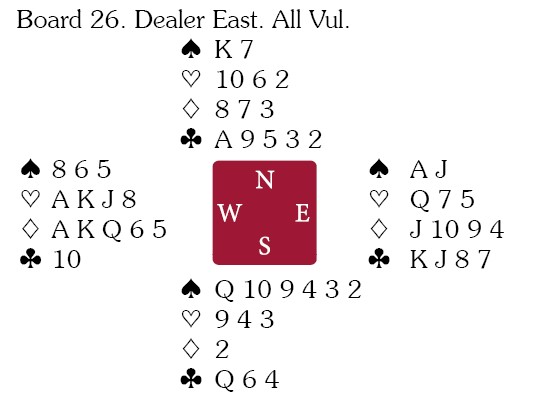 Another 6
for USA1 in the Open Room, this time opposite 3NT.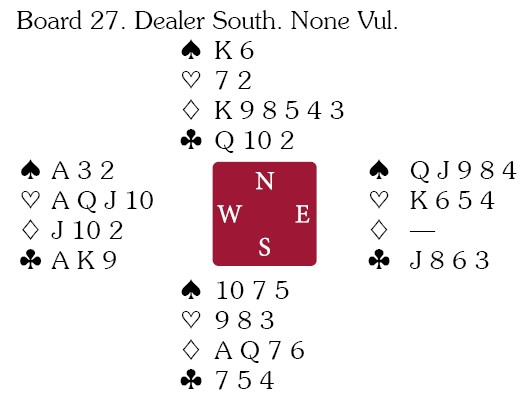 This time USA1 bid 6
while USA2 were in 5
.
Those three swings add up to 34 IMPs and the match is now in the balance with only 8 IMPs between the sides with 3 deals to play!
---