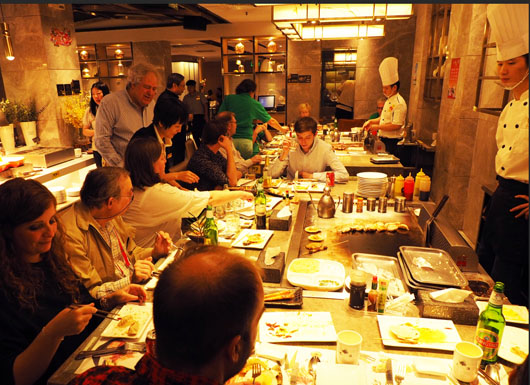 Family Dinner in Wuhan
By WBF In 44th World Bridge Teams Championships On 28th September 2019
---
The many different departments involved in the preparation and operation of the Championships rarely have an opportunity to get together. As a result everyone anxiously awaits the arrival of a communication from the President's office. This reveals the time and place at which the staff party hosted by the President of the World Bridge Federation Gianarrigo Rona will take place.
This time D-day (Dinner Day!) arrived yesterday night. After play, the official shirts were rapidly replaced by party attire. Almost one hundred members of staff and officials made their way to the Tairyo Teppanyaki Restaurant (大渔铁板烧花园道) which specializes in the style of cooking which involves the diners sitting around a table, the centre of which contains a metal plate on which the chef cooks a variety of dishes.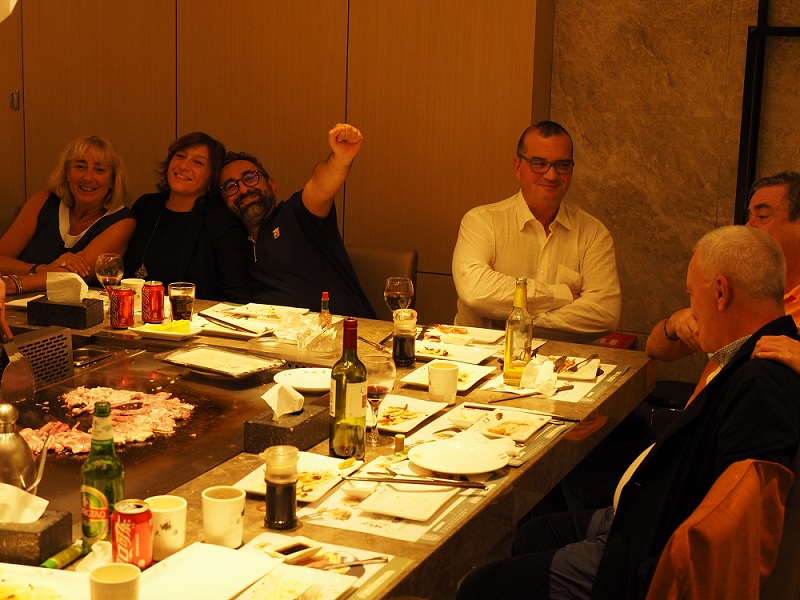 It proved to be a wonderful and unforgettable experience, the perfect way to conclude everyone's Wuhan adventure.
Gianarrigo rounded off the evening by personally thanking everyone and presenting them with a memento.
Un abbraccio Mr President!
The staff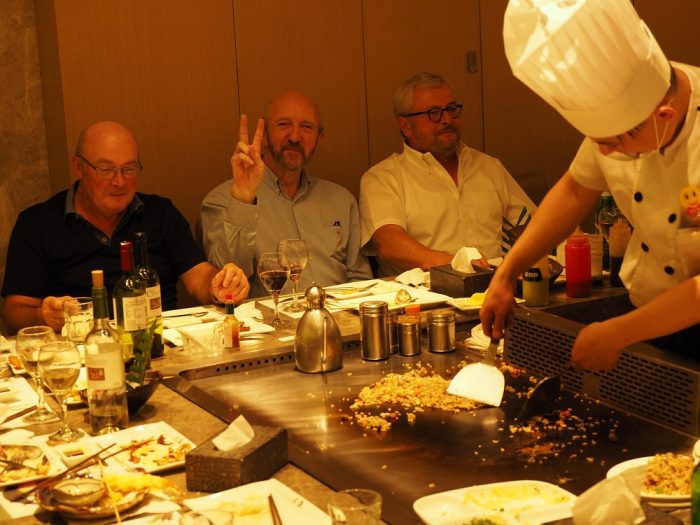 ---