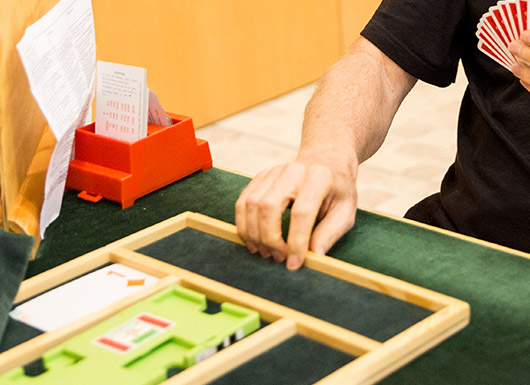 The Gambler
By WBF In 15th World Bridge Series, Articles On 23rd September 2018
---
Universal's Orlando theme park is home to a host of fabulous rides. I wonder if any of them are as scary as this deal from Round 7 of the Roseblum?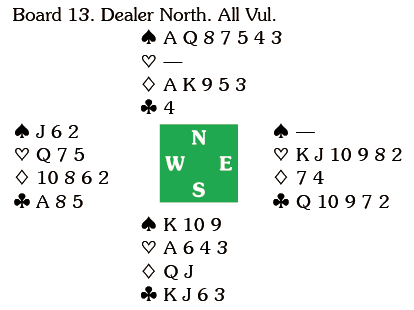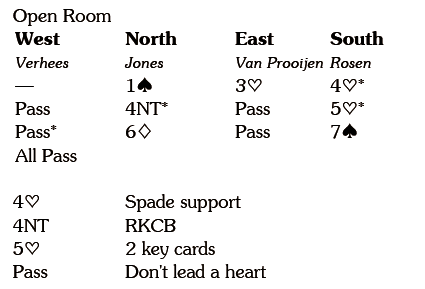 Was North taking a calculated risk that his partner's two key cards were the
A and the
K. West's pass over 5] should have given him pause for thought, as if he didn't want a heart lead he might well be looking at
A.
East led the
9 and North could only hope they might have a similar accident in the other room.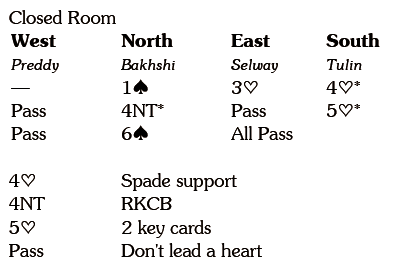 North-South negotiated the deal with consummate ease to pick up 17 IMPs.
---