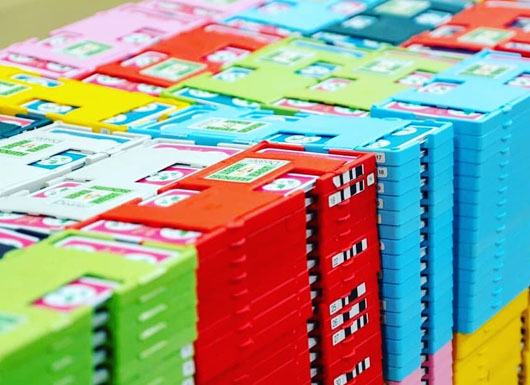 Potent Deals
By WBF In 15th World Bridge Series, Articles On 7th October 2018
---
The last set of the Mixed teams was action packed. With three deals remaining Manfield led 109-81. Wilson must have suspected they were behind and both pairs were pushing hard.
On Board 26 both teams reached 6
with
KQ3
KJ10964
J64
J opposite
A87
A
A83
AK10762, but West held
106
Q53
10972
Q853 and the essential diamond lead was found at both tables – one down and no swing.
On 27 North-South's combined holding was
965
10732
KJ862
2 facing
AQ1083
A9
A
AK864. Chip Martel made an interesting observation on BBO. After 2
*-2
*-2
North jumped to 4
,a splinter in support of spades. Chip pointed out that it is possible to use 3NT to show an unspecified splinter with three-card support ,so that a jump to the four-level always has four card support.
On a good day clubs will behave and East will hold a doubleton spade king, but this time West held
K42
KQ4
Q7
QJ1093 and the 6
reached in the Closed Room was hopeless, so Manfield collected 11 IMPs by stopping in game.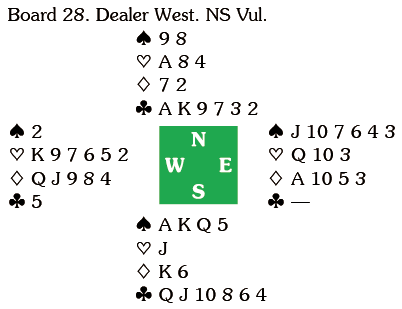 6
was unbeatable.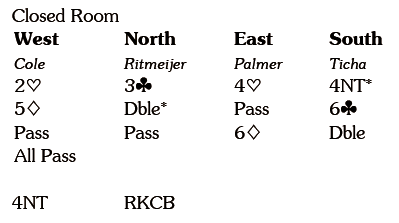 When the opponents overcall your Roman Keycard ask, you can use double to show 0/3/5 keycards, with Pass promising 1/4 and the next two cheapest suits to show 2 keycards, the higher also promising the trump queen.
6
was a great save, and although declarer lost two trump tricks, one via a ruff, the other by failing to drop the then singleton king, it was still a great way to finish for the new World Mixed Team Champions.
---