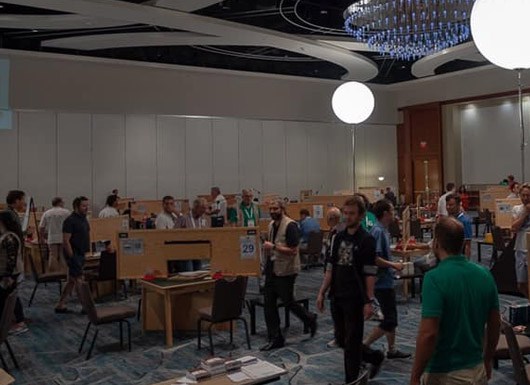 Pass Masters
By WBF In 15th World Bridge Series, Articles On 25th September 2018
---
This was the last deal of the first session of the Rosenblum round of 16: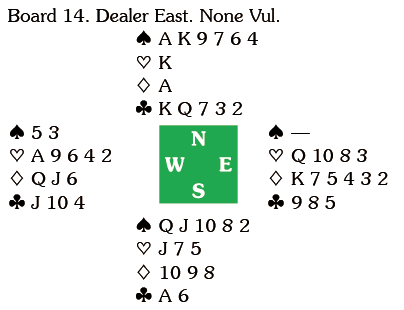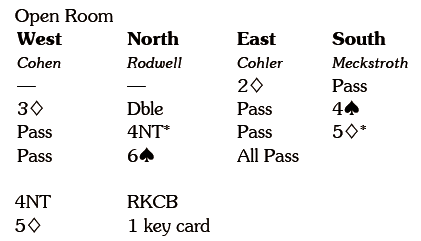 West led the
A and declarer claimed the rest.

This was the auction that flashed up on to the screen!
Had North pulled out the wrong card?
It transpired that it was an operator malfunction – NS had no trouble reaching 6
. Phew!
---