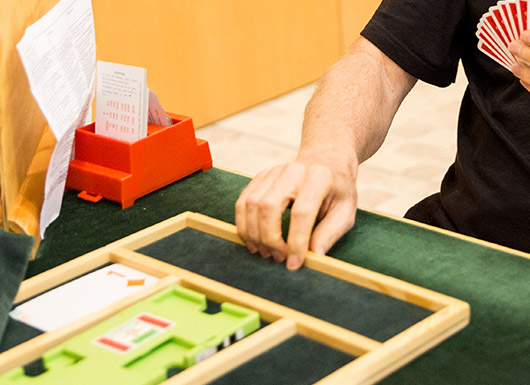 Killing Leads – or Not
By WBF In 15th World Bridge Series, Articles On 27th September 2018
---
On this deal from the first session of the Rosenblum quarter-finals it was vital to find the right opening lead: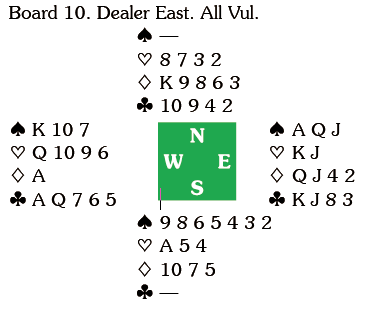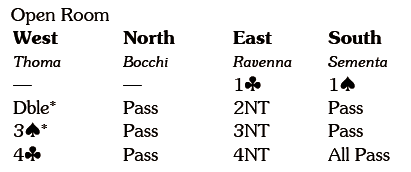 South led the
7, so+660.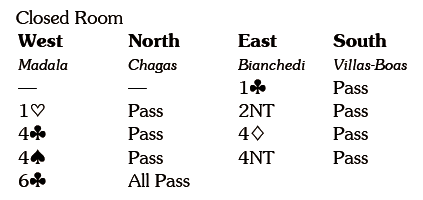 South led the
8. North ruffed, returned a heart and scored a second ruff for two down and 13 IMPs.
The swing was even bigger in the match between Strul and Spector, +1440 for 6NT making (South led a spade) compared with +200 for 6
down two handing Spector 17 IMPs.
---