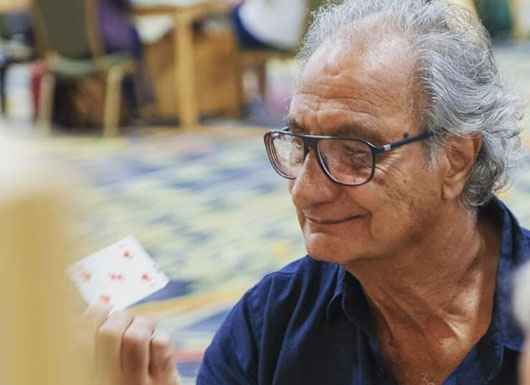 It Depends on Ma Mood
By WBF In 15th World Bridge Series, Articles On 3rd October 2018
---
Some years ago, playing in the Reisinger against Zia and Michael Rosenberg I noticed on the Convention Card that there was a note in the section relating to preemptive bids that said 'it all depends on Mahmood'. It reminded me that part of the reason that Zia attracts such huge numbers on BBO is not only because of his brilliance, it is also because he is not afraid to mix things up a little.
Take a look at this deal from round 8 of the Mixed teams: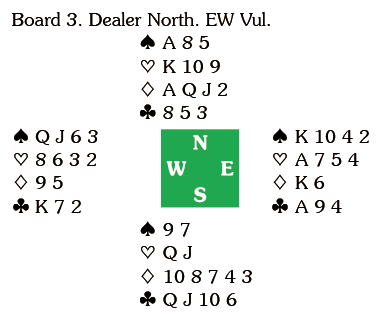 The obvious move with the South hand is 3
, a preemptive raise.
As a passed hand with little in the majors and the vulnerability in his favour, Zia was happy to suggest he had a good raise in diamonds. This time he caught partner with enough to take a shot at 3NT.
3
was three down, but -150 was no great catastrophe as EW made eight tricks in spades at the other table. This time Zia's imagination had conjured up a loss of 1 IMP, but next time….
---