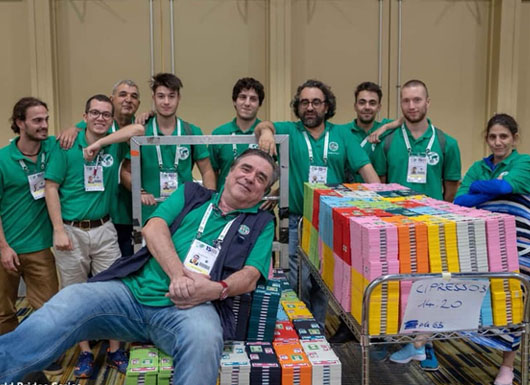 Early Test
By WBF In 15th World Bridge Series, Articles On 29th September 2018
---
The three sets of finalists did not have long to wait before encountering their first significant deal: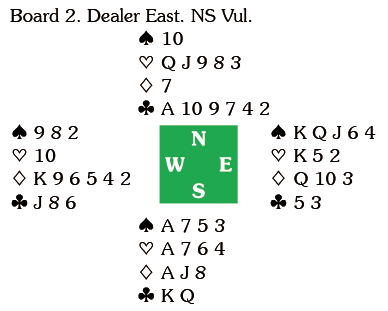 We start with the women:

If West does not raise, North will have her full arsenal of bids available, perhaps starting with a transfer to clubs before showing her hearts. Whatever the meaning of 2NT, NS did not look beyond game.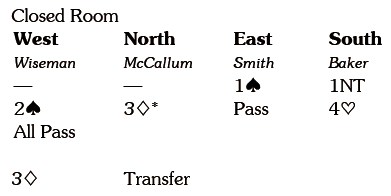 Should North have made an effort over 4
? Its asking a lot, as South needs very specific cards for a slam to be good.
The Seniors could do no better, Garner jumping to 4
after Lair had doubled Shen's opening bid of 1
and Shen had raised to 2
, while. Tao overcalled Lall's 1
with 1NT and then bid 4
when Lin doubles Milner's 2
.
What could the Rosenblum finalists do?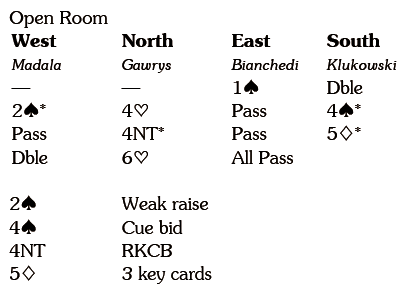 Declarer won the diamond lead with the ace, cashed the
A, ruffed a spade and ran the
Q, soon claiming all the tricks, +1460. Could Lavazza match that?

Declarer did not go flat out,+680 so 13 IMPs to Zimmermann.
---