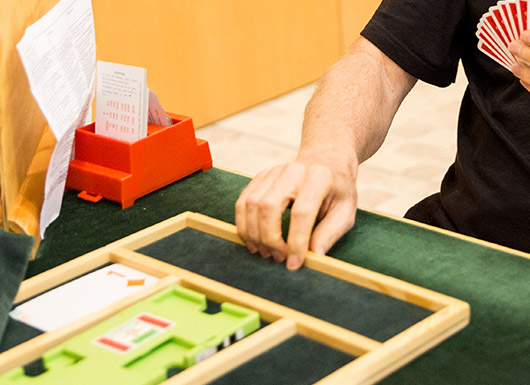 Dramatic Double
By WBF In 15th World Bridge Series, Articles On 6th October 2018
---
When two partnerships chasing the title met in the Mixed Pairs final they encountered these dramatic deals: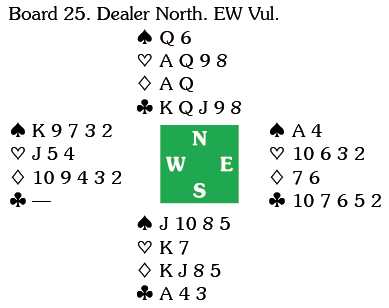 When East led the
5 declarer ended up with all the tricks as East discarded a heart, +1020.
I have a feeling David Bird's computer would opt for the
A – remind me to ask him.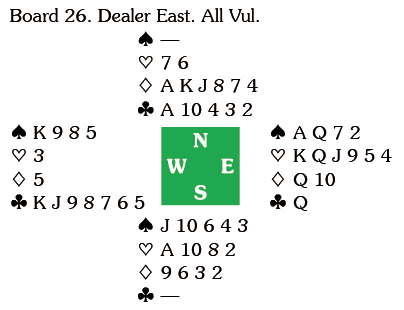 East led his club – nothing else is better – and declarer ruffed in dummy. The simple line now is to come to hand with a diamond and then play a club – East can score the
Q, but declarer will ruff two clubs in dummy for eleven tricks. In practice declarer ruffed a spade at trick two and played a club. This line is still fine, but unaccountably declarer played the
A and East's ruff effectively cost two tricks, as declarer now had a losing as well as a heart and the ruff.
---