Blackwood or not Blackwood, that is the Question
By WBF In 15th World Bridge Series, Articles On 24th September 2018
---
This deal from the first set of the round of 64 in the Rosenblum posed a question: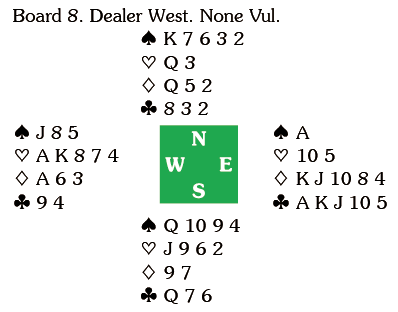 I suspect East intended 4NT to ask for key cards, but West took a different view. South led the
10 and declarer won with the ace, cashed the
K and continued with the jack, putting up the ace when West showed no discomfort. He then ran the
9 and was three down,-150.
It's worth noting that at the end of the deal not a word was exchanged – clearly EW are made of the right stuff.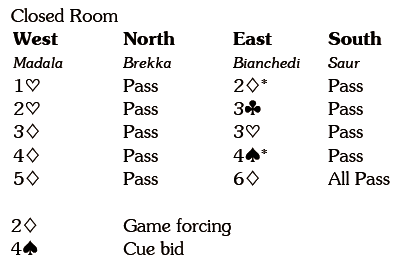 Blackwood was nowhere to be seen at this table.
South led the
10 and declarer won, crossed to the
A, played a diamond to the jack, drew the outstanding trump and claimed, +920 and 14 IMPs to Lavazza.
---