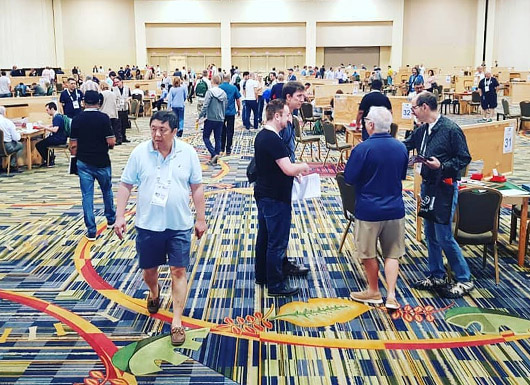 Action Stations
By WBF In 15th World Bridge Series, Articles On 27th September 2018
---
This deal from the first session of the Rosenblum quarter-finals produced all sorts of scores.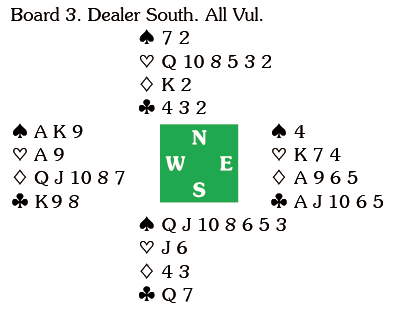 That was a very simple +690.

That was 12 IMPs.
In contrast, in the match between Milner and Silverman, Lair's 3
got past West and Garner's raise to 4
stole the pot. At the other table Shenkin's 3
was passed out!
In the match between Spector and Struhl Spector bid 3NT over his partner's double of 3
for +690. In the replay North raised 3
to 4
and West reopened with a double that was passed out. That looks like an easy +1100, but the defenders failed to find the trump promotion so only 3 IMPs changed hands. Helgemo's 3
was passed out, worth 10 IMPs when Padhye opened 4
at the other table and Klukowski doubled and the bid 5
over Gawrys's 4NT for +620.
In Chagas v Lavazzza an IMP changed hands for a no-trump overtrick.
---