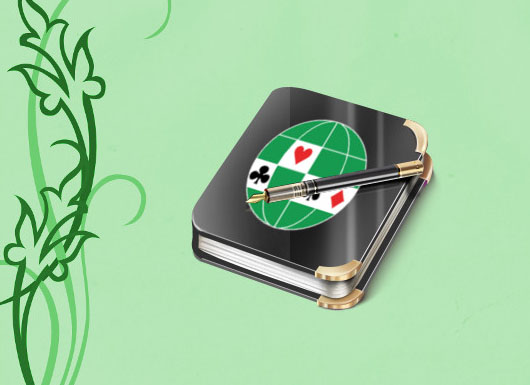 Championship Diary (7)
By Mark Horton In 43rd World Bridge Teams Championships On 21st August 2017
---
One of the two lifts in our hotel has been 'Hors de Service' for the last five days. It appears that in August all the lift engineers in Lyon leave the city, returning only at the beginning of September when they ask for a raise.
One of my pet hates is the journalist who submits an article in which he or she reports a deal which has been 'rotated for convenience'. This almost always results in either the bidding or the hand diagram being wrong – an example occurred in one of the current Bulletins. In future those adopting this style will be required to use the phrase, 'rotated for inconvenience'.
A few days ago I posed the question as to how many IMPs a team should be awarded in the event that the qualifying round included a Bye. The idea being that Bye should not be able to qualify.
In this specific case eight teams qualify and there are a total of 22 teams, one of which is Bye. To ensure Bye does not qualify it must not be able to finish in eighth position. If we take the most extreme case to give Bye the best chance, there will be seven teams with a perfect record against the other fourteen and those fourteen will always fight out a draw when playing each other. If Bye scores 'B' VPS then its score will be 21 x B and the other fourteen will score 13 x 10 for their matches against each other and 20 – B for their encounter with Bye. So to ensure Bye does not qualify its score must not exceed the group of fourteen or (13 x 10) + 20 – B > 21 x B. On simplifying the equation:
150 > 22 x B or B < 6.818. If we then examine the VP table for 16 boards we find that the minimum IMP score to register sufficient VPs is 12. Thus we have gone from the previous general case when the team was awarded 12 VPs against Bye they should now be awarded 12 IMPs.
In the general case where there are 'T' teams of which one is Bye and 'Q' teams qualify then for Bye's score in VPs 'B' can be expressed thus:
B < (T – Q + 1) x 10 / T or 10 – 10 x (Q – 1) / T
There were several replies – all correct but unfortunately none present at the championships so I shall personally have to consume the extra slice of sausage put aside for the winner.
Those of us fortunate enough to dine at the L'Abbaye de Collonges last week will not forget the extraordinary dinner we enjoyed in the Abbaye's principal dining room, La salle du Grand Limonaire- which contains the majestic Gaudin that beats out the music, like an orchestra of 115 musicians.
If you would like to see what we enjoyed play this: https://www.youtube.com/watch?v=3jGaoSVEDz8
The featured music is Julius Fucik's 'Entry of the Gladiators'.
---