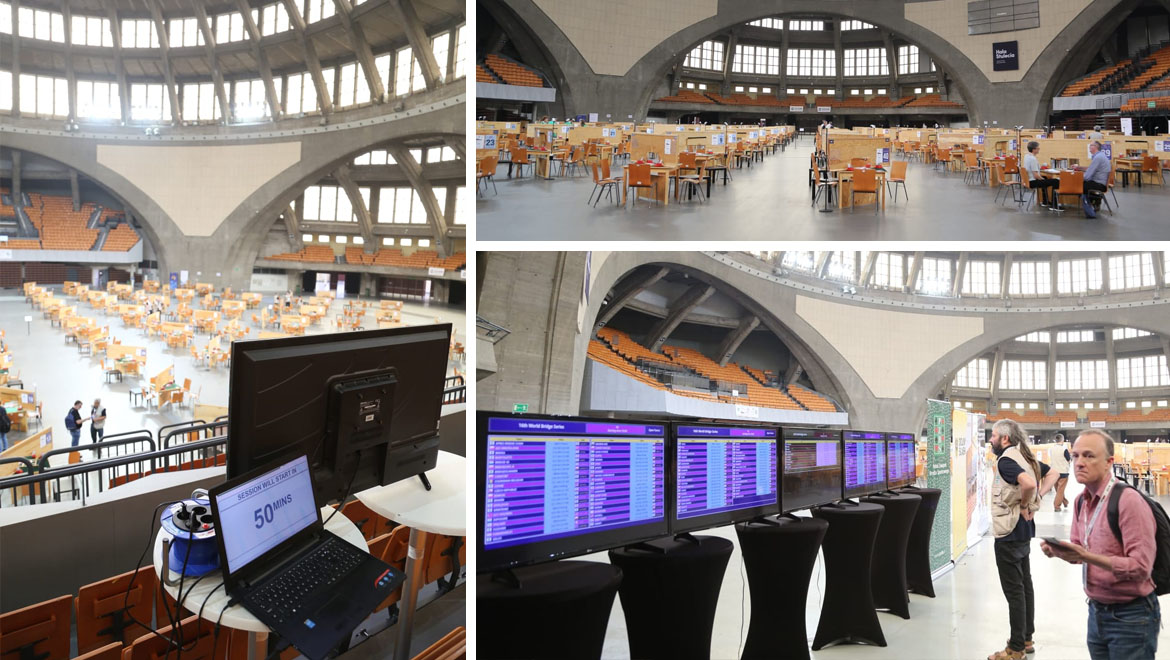 Waiting for Bridge Games to start…!
By Francesca Canali In 16th World Bridge Series On 20th August 2022
---
Open teams (the event is also known as Rosenblum) and Women Teams (McConnell) are starting in few minutes.
While players are taking place, let's have a look at the latest winners from the 15th edition of the Rosenblum Cup and McConnell Cup.
In 2018, in Orlando, Florida, team Zimmermann (Piotr Gawrys, Geir Helgemo, Tor Helness, Michal Klukowski, Franck Multon, Pierre Zimmermann) won the Final versus team Lavazza (Alejandro Bianchedi, Dennis Bilde, Norberto Bocchi, Giorgio Duboin, Agustin Madala, Antonio Sementa, Maria Teresa Lavazza (npc), Massimo Ortensi (coach)).
Winners in the McConnell Cup were BAKER: Lynn Baker (USA), Sally Brock (England), Fiona Brown (England), Irina Levitina (USA), Karen McCallum (USA), Kerri Sanborn (USA), Beth Palmer (npc) (USA).
Runners-up were SMITH: Kathrine Bertheau (Sweden), Jessica Larsson (Sweden), Paula Leslie (Scotland), Solvi Remen (Norway), Nicola Smith (England), Yvonne Wiseman (England).
---