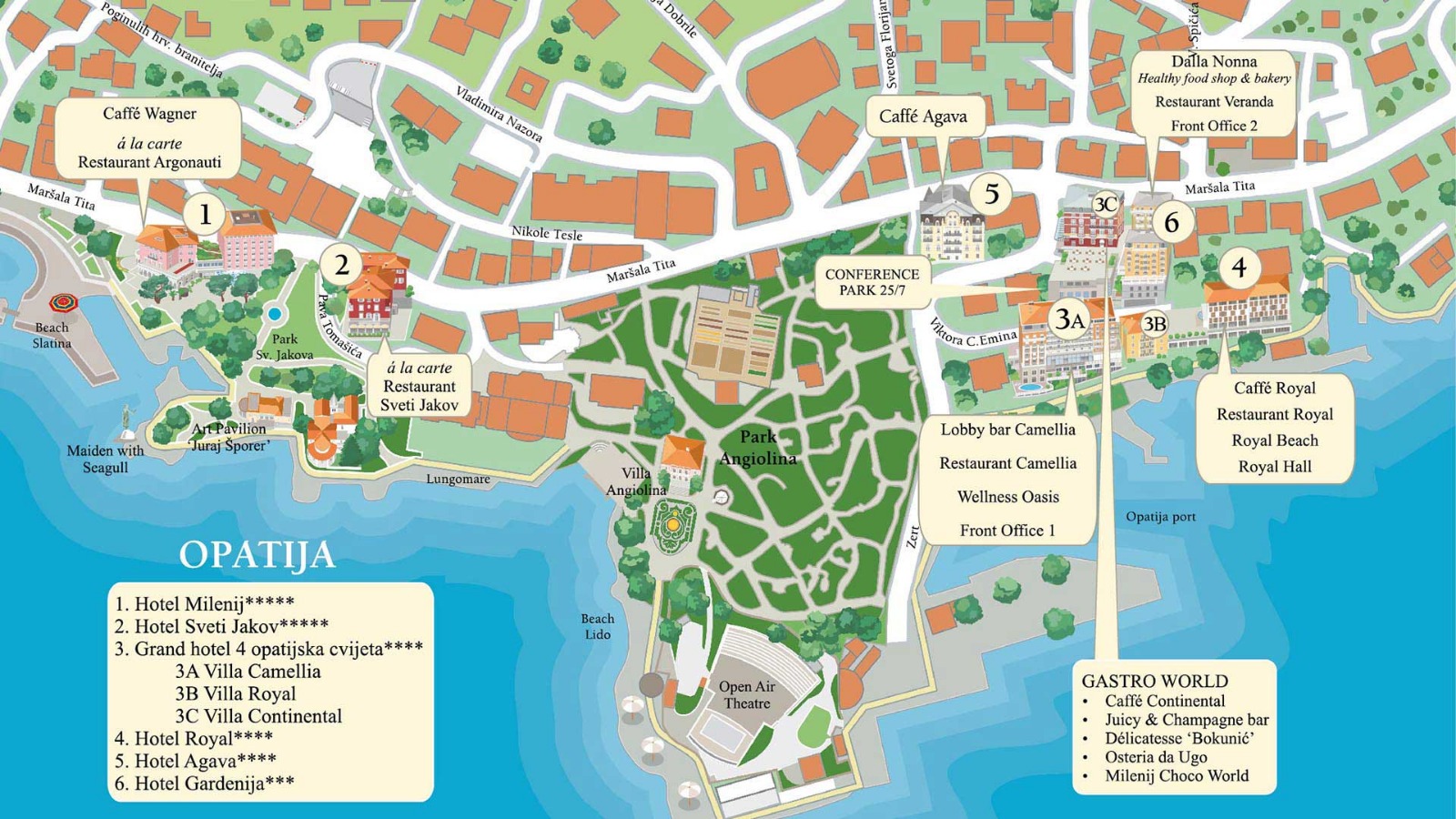 Special rates have been arranged by the local organisers at the following hotels and hostel – note that all these rates are PER PERSON as they are for full board accommodation – i.e. include breakfast, lunch and dinner each day :
Grand Hotel 4 Opatijska Cvijeta

Single Room: 113 Euros
Double Room 88 Euros
Triple room 80 Euros
Gardenija / Continental

Single Room 108 Euros
Double Room 82 Euros
Triple Room 76 Euros
Please click here to make your reservations at either of these hotels
Continental and Gardenija are two separate buildings but with one main reception, restaurant and the same room category – Standard room.
Upon their arrival and check in guests will be accommodated in one of these buildings (they are 5m apart)
Hostel Link Lovran

Single Room 81 Euros
Double Room 70 Euros
Triple Room 60 Euros
Contact: Georgina Tomasović (georgina.tomasovic@linkhostel.com)
If you prefer to stay in the Hostel Link Lovran, then please click here to make your reservation and use the reservation Code BRIDGE19.  Note this reservation code is only required for reservations at the Hostel, not for those made at either of the Hotels.
The contact for the Hostel Link Lovran is Georgina Tomasović  (click the link to email)
For players staying in the Hostel Link, breakfast will be served in the hostel, lunch and dinner in Opatija with other guests.
The Host will provide free bus tickets (at least 4 round trips each) from Opatija to Lovran and back for all the person accommodated at Hostel Link Lovran from 8.00 a.m. to 12.00 p.m. for the entire period of their stay and in any case guarantees their transportation from the Hostel Link Lovran to the Venue and back.