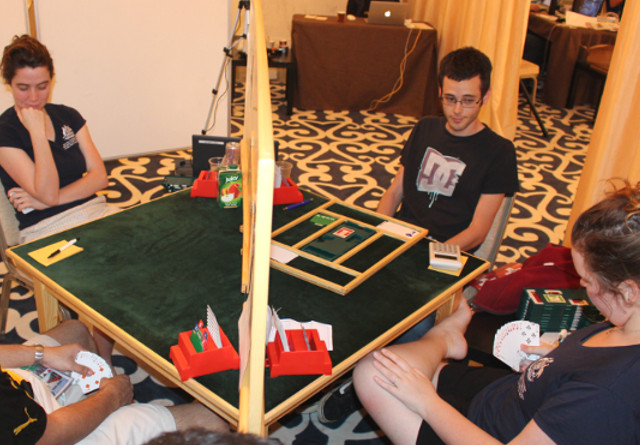 The Juniors are Coming!
By Mark Horton In 43rd World Bridge Teams Championships On 14th August 2017
---
The Opening Ceremony of the FunBridge World Youth Open Bridge Championships will take place tomorrow in the VuGraph Theatre (Salon Pasteur), immediately after play has finished (approximately 19.45).
Come along to welcome the next generation of Champions.
Don't forget that NPC's, Journalists & WBF Officials can nominate one Junior, one Youngster, one Girl and one Kid to receive the Joan Gerard Youth Award, which rewards, aptitude for fair play, good sportsmanship and a friendly international spirit, rejecting any discrimination.
---